£10,000 reward for information leading to arrest of murder suspect
Appeal on behalf of Essex Police
A £10,000 reward is now being offered for information leading to the arrest of murder suspect Bradley Blundell.
It comes as a teenager has been cleared of killing a man outside a Chelmsford petrol station.
John Pordage was shot in the chest following a confrontation outside the BP petrol station near the Army and Navy roundabout in Baddow Road, Chelmsford in the early hours of August 5 last year.
The 34-year-old died in hospital a short time later, despite the efforts of members of the public and emergency services.
A 16-year-old boy, who cannot be named for legal reasons, was arrested and charged with murder in connection with the incident.
Saul Stanley, 18, was arrested and charged with various firearms offences also in connection with the incident.
The pair stood trial at Chelmsford Crown Court on Monday January 15.
Today, Friday February 9, the jury found the 16-year-old was not guilty of murder or manslaughter.
Stanley was found guilty of two counts of possession of a prohibited firearm, one count of possession of ammunition without a certificate and perverting the course of justice. He was found not guilty of two further counts of possessing ammunition without a firearm certificate.
He admitted a charge of handling stolen goods, which was in connection with a stolen motorbike that had been collected from Brentwood in the hours before the murder.
The 16-year-old also admitted perverting the course of justice and handling stolen goods.
Following the verdicts and sentencing Senior Investigating Officer DCI Martin Pasmore of the Kent and Essex Serious Crime Directorate said: "A thorough investigation was carried out and the evidence put to the jury who have made their decision which of course we accept.
"My thoughts are very much with John's family and friends at what is a very difficult time for them."
The pair have been remanded in custody and will return to the court on March 2 for sentence.
Detectives are still keen to trace 18-year-old Bradley Blundell in connection with the murder of John Pordage.
Blundell was last known to be living in Chelmsford and has links to Great Baddow and Thurrock. He also has links to the Norwich area. It is thought Blundell may utilise Ibiza as a place to hide, although it is not known where he is at present.
A £10,000 reward is now being offered through the independent charity Crimestoppers for information leading to his arrest.
DCI Pasmore added: "We remain determined to locate Bradley Blundell and bring him to trial. I appeal to Bradley to give himself up. We will never give up searching for him and we are liaising with the National Crime Agency and colleagues abroad to locate him.
"We also have a European Arrest Warrant in place to facilitate his capture and there is a reward via Crimestoppers for up to £10,000 for information leading to his arrest.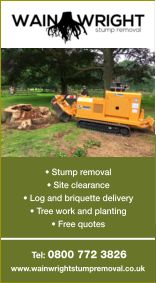 "Bradley and those advising him need to consider whether he should live a clandestine life on the run; never knowing whether an arrest is imminent. It makes sense for Bradley to come forward and face trial now. He will of course have a fair trial and have the opportunity to explain what happened from his point of view.
"I'm not pre-empting any result but the fact is that as a juvenile, if he were to be convicted and sentenced to imprisonment in the near future, he would still be freed as a relatively young man. The day will come when Bradley will face trial. It is very much in everyone's interest to do that sooner rather than later."
Anyone with information about the whereabouts of Bradley Blundell can call 999 or Crimestoppers, in the strictest confidence, on 0800 555 111.
The £10,000 reward is made up of £5,000 donated by the charity Crimestoppers and £5,000 donated by Essex Police.
To contact the police in an emergency call 999 or to contact Greater Manchester Police for a less urgent matter call 101.