Row Delays Parish Council Committee Line-Ups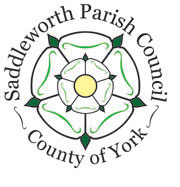 A disagreement between the parties on Saddleworth Parish Council meant the make-up of the council's various sub-committees couldn't be agreed at Monday night's meeting in Uppermill Civic Hall.
Conservative and Independent members of the council chose not to accept a provisional list of names which had been circulated by e-mail in recent days by senior Liberal Democrats.
The list suggested which Lib Dems could sit on the sub-committees, as well as which of them were prepared to act as chairs. Spaces were left for Conservatives and Independents to put forward their own names to complete the line-ups of each sub-committee.
However, senior Conservative John Hudson objected during Monday night's meeting. He instead proposed the 20 councillors, of which 12 are Lib Dems with four Tories and four Independents, should hold a private meeting, with the media and public excluded, to thrash out who should sit on which sub-committee.
That idea was approved by councillors, but the new Chairman of the council, Bill Cullen, told the meeting they would have to elect a chair of the Planning Committee, because it was due to meet on Tuesday night.
Lib Dem Cllr Brian Lord proposed his colleague Cllr Mike Buckley as Chairman, with Cllr Cullen himself as Vice-Chairman. But Cllr Hudson opposed the idea of giving Cllr Cullen such a role, on the basis that he is now the Chairman of the council.
He said: "It would not be the seemly thing to do. Chairs and Vice Chairs of the council should be 'ex-officio'. It would give the public the idea that there are two or three people running the show, and we should get away from that."
Cllr Lord pointed out that former councillor Alma McInnes had carried out a similar dual role during the last council. But Cllr Hudson responded that there had been 17 Lib Dems on the council then, meaning he had had little scope to object.
Councillors then agreed to install Cllr Buckley as Chairman of the Planning Committee and to fill the Vice-Chairman position at the future meeting, along with the details of the other sub-committees. Cllr Buckley said he was happy to take on the role on that basis for the time being.
(Editor's note: I'll publish more stories about what took place in the meeting over the coming days, including interviews with Cllr Cullen and Cllr Ken Hulme, who is the new Vice Chairman of the Parish Council)