Parish Council Discusses Prospect Of More Powers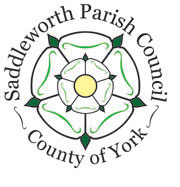 The notion of more power being devolved to Saddleworth by both Oldham Council and the national government was debated by parish councillors this week.
During Monday night's regular monthly meeting, they discussed a resolution proposed by the four Independent members, which suggested inviting Oldham Council officials to discuss the new Labour administration's plans for so-called District Town Halls.
The borough council's plans are expected to be finalised in the next few weeks. It's not quite clear yet exactly what they will involve, but council leader Jim McMahon said this week he was keen to see the local borough councillors "do more to become respected figures in their communities, that work closer and respond to residents."
Writing on his blog, Cllr McMahon went on: "To help them do that we're working hard on plans to revitalise and empower your district town halls: more powerful District Partnerships with bigger budgets to provide services that are shaped by what local people see as local priorities. It's about nurturing politics to produce community leaders – not Town Hall voting fodder."
Saddleworth and Lees, along with the other five Oldham districts, is likely to get a designated manager who will take a close role in the running of various council services in the area.
It was suggested during Monday night's discussions that the manager would probably be based in an upstairs room at Uppermill Library, although that hasn't been officially announced yet.
Cllr Bill Cullen, the Parish Council Chairman, revealed that he had been invited to meet Cllr McMahon next week with Clerk Tony Marlor and their counterparts at Shaw and Crompton Parish Council, and indicated he would report back at a future meeting.
The Independents' resolution called for borough officials to be invited to a "special meeting" of the Parish Council to discuss the possible implications of the District Town Hall idea on Saddleworth. After some discussion about whether a "special" meeting was really necessary for this to take place, the resolution was carried unanimously with that word removed.
As part of the resolution, the council also voted to invite MP Debbie Abrahams, and Greenfield-based Euro MP Chris Davies, to Parish Council meetings in the near future.
Meanwhile, an amendment put forward by Cllr Garth Harkness and seconded by Cllr Mike Buckley called for a special meeting of the Parish Council to be held soon to talk about the potential opportunities created by the government's Localism Bill, which would give more powers to local government.
The voting on that was split 8-8, and Cllr Cullen's casting vote went against the amendment, so it was not carried, with some councillors expressing the view that there was no need for a "special meeting" to consider issues which would feature prominently in the Parish Council's general work anyway.
However, the localism agenda remains firmly in the mind of many parish councillors. Cllr Cullen used his opening address as Chairman in May to call for reform of the way the Parish Council operates so it can be in the best place to take advantage, and made reference to the fact that it is still operating under the standing orders which were in place when the council was created in 1974.
Vice Chairman Cllr Ken Hulme has suggested that the Parish Council could look not only at gaining powers over planning matters, but could also look at taking on responsibility for the area's green spaces, and even some social housing.
And Cllr Buckley, a member of both the parish and borough councils, has previously called for all of Saddleworth's elected representatives to get together and come up with a clear strategy for what they'd like to see develop in terms of new powers. He's also indicated that the reforms might allow Saddleworth to create its own District Plan in the future.
Following Monday's meeting, Cllr Harkness issued a statement to Saddleworth News via e-mail offering his reflections. He said that, even though his idea of a special meeting on the Localism Bill was rejected, the Parish Council should be ready to discuss both that and the standing orders, commenting: "We have a great opportunity to develop Saddleworth in a way that protects its heritage but we need to be equipped to do it."
Cllr Harkness, a newly-elected Liberal Democrat from Grotton, added: "The proposed devolution of powers to local levels through the borough's intensions of district halls and also the Localism Bill give us a good opportunity to improve our relationship with others and in particular, the principal council."
He further suggested that the Parish Council should set up a working group to examine the standing orders in detail.
Other Saddleworth News articles about Monday's meeting, covering the discussions which took place about Uppermill parking and the Civic Hall itself, can be found here and here.
If you've got a view on what, if any, new powers should be devolved to Saddleworth by either the government or borough council, please leave a comment below.