Parish Council Agrees Committee Line-Ups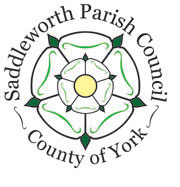 After weeks of behind-the-scenes toing and froing, harmony broke out on Saddleworth Parish Council last night, as the make-up of its assorted sub-committees was agreed.
A special meeting was held in the new extension of Uppermill Civic Hall to finally approve the details of the various committees, which examine issues including the hall itself, the running of the cemetery, and traffic and transport matters.
Liberal Democrats, who hold 12 of the 20 seats on the council following last month's election, will hold the chairs of each of the 11 sub-committees and advisory groups.
Three positions were put to the vote, with Brian Lord defeating Conservative David Atherton 7-6 for the Chairmanship of the Finance and General Purpose committee, Derek Heffernan beating Conservative John Hudson 8-6 for the Chairmanship of the Civic Hall sub-committee, and Conservative Neil Allsopp taking the Special Projects Vice-Chairmanship by a 7-6 margin over Independent Lesley Brown. Six councillors were not at the meeting, because of a mixture of holidays and illness.
The delay in confirming the committees followed the rejection by Cllr Hudson and others of a provisional list of appointments circulated by the Lib Dems. He said he was worried that the appointments, if agreed, would give the impression that too few people were effectively running the Parish Council's affairs.
Councillors decided to meet in secret to thrash the issue out, but that behind-closed-doors meeting broke up without a deal three weeks ago. Lib Dems said they had offered Conservatives and Independents more than their fair share of places on the various committees, but they hit back by suggesting the Lib Dems still wanted to hog too many of the senior roles.
However, last night's meeting proved to be good-natured. Among the other notable decisions was the re-appointment of Cllr Royce Franklin as Chair of the Transport and Traffic sub-committee, a group which works jointly with the Saddleworth and Lees District Partnership.
The regular monthly meeting of the full Parish Council will take place as usual next Monday in the Civic Hall at 7:30pm.
Full coverage of Saddleworth Parish Council matters from Saddleworth News can be found here.