'Own brew pub of the year' award for the Church Inn
The local pub the Church Inn has been given the prestigious accolade of 'Own brew pub of the year 2018' by The Good Pub Guide.
Every year the editors of The Good Pub Guide select the very best pubs to receive awards in a range of categories. These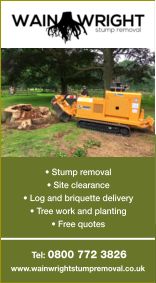 are the very best pubs across the UK selected because of their consistent excellence. The Good Pub Guide lists over 36,000 pubs in the Uk.
The Saddleworth Brewery, housed in a building next to the Church Inn,  has been brewing it's own beer since 1998, found up above Uppermill on Running Hill Gate. The pub, well known for it's delicious food, friendly atmosphere and especially beers, hosts wonderful views across the valley reaching as far as Diggle. It is often the centre for many a gathering including the traditional Rushcart celebrations held every August.
Head brewer at the Saddleworth Brewery, Thomas Phelan, told Saddleworth News: "We had no idea we were in the running for the award, so we are dead happy and delighted about winning it. This year we are also excited to be starting to bottle our beer. First it'll be the Notorious IPA and we can't wait to get started!"