No Agreement Yet On Parish Council Committees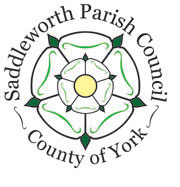 The make-up of Saddleworth Parish Council's various sub-committees still hasn't been decided, as disagreements between the parties continue.
A behind-closed-doors meeting between all the parish councillors took place last night in an attempt to thrash out the row, but it broke up without a resolution.
The Liberal Democrats, who hold 12 of the 20 seats, had circulated a provisional list of sub-committee appointments before last month's annual meeting.
It proposed that Lib Dems should chair each of the 11 sub-committees, and hold four vice-chairmanships, with six vice-chairmanships being split between the four Conservative and four Independent councillors, and the other being nominated by the Saddleworth and Lees District Partnership.
The Lib Dems also said the list would see the other parties filling 42% of all sub-committee positions, more than their 40% share of councillors. But the list was rejected by the Conservatives and Independents, who were concerned that they weren't being given enough of the senior roles, and that senior Lib Dems would have too much control over the council's activities.
Although what was said at last night's meeting remains secret, it's understood little progress was made.
At the annual meeting a fortnight ago, parish councillors voted for Lib Dem Mike Buckley to take on the Planning Committee chairmanship, but all other positions remain empty for the time being. The sub-committees focus on issues such as traffic and transport, the running of Uppermill Cemetery and the Civic Hall itself, and make recommendations which are then debated and voted on by the full council.
The annual meeting will reconvene on Monday 20 June at the Civic Hall, and that's when the make-up of the sub-committees is likely to be finally decided. That meeting will be held in public, as will the first regular monthly meeting of the new Parish Council, which will be a week later on 27 June.
You can read a Saddleworth News report about the discussion on this issue from the annual meeting here.