Election 2015: Review of the Saddleworth Independent candidates
There are a total of 20 wards in the Oldham Borough, in Saddleworth there are three wards, Saddleworth North, Saddleworth South and Saddleworth West and Lees. Saddleworth residents vote based on where they live and this will be clearly marked on their polling cards. The candidates below are the independent candidates and they tell you why they think you should vote for them.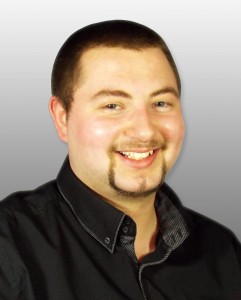 Alex Rawsthorne
I am 21 years old and live in Greenfield. I attended Saddleworth Secondary School and studied Technical Theatre Studies at Oldham College, training and working with Oldham Coliseum.
I have been a member of St. John's Ambulance for eight years, becoming fully qualified in Advanced First Aid and Safeguarding, supporting events in the local community and delivering training to others. I am currently working on the development of a basic first aid awareness and safety course for young people.
I have been a volunteer at the Satellite Youth Centre at Greenfield for three years and am now a project worker with the new Youth Local Service.
I am also keen to support the future of important traditions in Saddleworth and have been involved with a number of successful events, such as the Christmas Lights and Party in the Park.
I would like the opportunity to represent the views of younger people on the parish council and bring fresh ideas on a non-party political level.
Dave Sheldon
A Greenfield born and bred family man, currently managing a local engineering firm after many years managing one of our fantastic local shops. I am a great believer in promoting local businesses and services to preserve the Saddleworth we all know and love. I avidly support and participate in many of Saddleworth's local events and traditions.
I feel many of our current parish councillors are failing to represent your views and if elected I will fight to see a more transparent and democratic parish council with an increased level of public engagement. The parish council should represents and support your views rather than dictating and enforcing personal or party views on the people of Saddleworth.
We need to see more powers devolved from Oldham to parish council level so local issues can be addressed by locally elected councillors who will truly represent the interests of Saddleworth and provide the best for our community.
I will continue to fight to stop our precious green spaces being sold to developers and campaign to make sure so called new 'affordable housing' in Saddleworth is actually affordable for local residents.
Local services have not been upgraded sufficiently to keep pace with the ever-growing Saddleworth population. I strongly support a community infrastructure levy whereby developers will contribute significant funds to ensure residents can access the services they deserve.
A vote for Dave Sheldon is a vote for a progressive and democratic parish council.
Duncan Anderson
I have lived in Saddleworth for 43 years. I have three sons who all attended Saddleworth Schools – two of them married Uppermill girls. Three of my five grandchildren also attended these same schools.
During the 1970/80's my late wife and I were active supporters of the 112th Oldham (Saddleworth Bulldogs) Scout Group, in Pickhill, and for some time I was chairman of the Group's organising committee.
In my professional life I worked in manufacturing industry in various management roles and latterly as development director of a UK software company, a world leader in its field, which produced applications for major business processes. I travelled extensively managing implementation projects with major manufacturing user clients in four continents.
In 1995 I started my own consultancy company and worked in the USA until retiring in 2002. 
I enjoy travel. My wife and I travelled around the world enjoying many cultures, between 2002 and 2005. 
I have seen, at first hand, the benefits of local control of local issues, and the reverse effects of remote centralisation. Standing as an Independent for Saddleworth Parish Council I want to get local issues decided by local people and remove the subservience to Oldham Political Parties.
I am shocked at the way Oldham Council has bulldozed the move of SaddleworthSchool from Uppermill to Diggle against massive local opposition. The school adds a lot to the vibrancy of Uppermill and the staff, pupils and parents make a major contribution to the commercial success of the village. It is a travesty that local opinion has been ignored in this way.
Geoffrey Bayley
I was born in Lees (only 60 yards from the Saddleworth boundary!) but have lived in Saddleworth for over forty years, the last thirty three years in Delph. Educated at ZionSchool, Lees, ChaddertonGrammar School and OldhamMunicipalTechnicalCollege, (HNC in Electrical Engineering & Electronics), for twenty five years up to my retirement, I was an engineering research technician at ManchesterVictoriaUniversity.
I am a governor of ChristChurchSchool, Denshaw, and a volunteer at two local schools where I assist with reading practice. I represent Delph Community Association on the Saddleworth Transport Sub Committee, the Greenfield Rail Action Group, and Saddleworth Home Watch. I am also a committee member of a local Youth Brass Band.
I am a former member of Saddleworth Parish Council, representing Delph and Denshaw, and during that period I took a strong interest in local planning issues, making site visits in considering most planning applications in the two villages, a much better way than just looking at a drawing!
I am currently Chairman of Saddleworth White Rose Society, and believe that Saddleworth's historic ties to the West Riding should be celebrated and not forgotten. It is an important part of our heritage.
I also believe that the Parish Council should have more responsibilities and that local government decisions affecting Saddleworth should be made in Saddleworth.  The 1974 'marriage' of Saddleworth to the Borough of Oldham has not been a happy one. However, I believe that there are opportunities for more autonomy with the recent Localist Act and the prospect of devolution of Central Government powers to 'The North'.
Helen Bishop
I am a thirty eight year old mother of three, originally from Greenfield, now living in Hey, Lees.  I attended St. Mary's C. of E. Primary, Greenfield, Saddleworth School and OldhamSixthFormCollege, before studying at Wolverhampton and Keele University.  
I am a qualified psychologist and criminologist and have worked as a youth and community worker in Saddleworth for seventeen years, based at the recently closed Satellite Centre, but working with young people across Saddleworth and Lees from a number of locations within the parish.  I am passionate about ensuring support and safety for young people and other vulnerable groups and have recently helped to establish a voluntary Youth Service for Saddleworth, based in Greenfield, to try and fill the void left by the council's decision to delete the Youth Service.
Four years ago I stood for the parish council on the back of a shocking lack of public consultation over the future of Churchill Playing Fields. The working party responsible at the time were advised that their method and plans for the drainage of the fields, and removal of the track, were both unethical and ill conceived. They were warned by qualified engineers that their plan was flawed, however these warnings were ignored, and the fields have been in a sorry state ever since.  In fact they are worse than ever. I want to ensure that this type of reckless behaviour cannot take place in the future.
The 'consultation' around the new SaddleworthSchool has seen a similar mishandling, which has resulted in further feelings of resentment and an acknowledgement that the wishes of the Saddleworth community are not recognised by Oldham Council.
I want to see, and will campaign tirelessly for, a strong, independent parish council, which responds to the needs of the community. I will also push for powers to be devolved from Oldham Council to Saddleworth, in particular planning applications. Greenfield has doubled in size since I grew up there. We have seen development after development thrown up, often failing to provide affordable housing for young families and first time buyers, and with no relevant increase in basic services to accommodate the subsequent growth in the population.  It is time that Greenfield, and Saddleworth found it's voice.  As a Saddleworth Independent, I give my word that I will represent and safeguard the community to the best of my ability. Save Saddleworth, Vote Independent.
Katrina Roman
I have lived in Saddleworth all my life. I grew up in Delph, went to SaddleworthSecondary School, and moved to Denshaw eight years ago. I am an English teacher at an Oldham secondary school and I have a thirteen year old daughter who currently attends SaddleworthSchool.
Having been lucky enough to grow up in Saddleworth, I am deeply passionate about the area in which I live. I support local business and shop locally and want to see a thriving future for the area.
I have decided to stand for the parish council to help ensure that Saddleworth retains its character and beauty while at the same time acquiring better facilities, transport links and activities for the young and the elderly.
I would like to see more commercial and retail activity in Delph. But it is important that its unique Pennine character is protected – it is one of the most attractive villages in Saddleworth.
Denshaw is often referred to as the forgotten village. Public transport services and local facilities are poor.  Traffic is a major problem in both villages. If elected I hope to be a local champion and a voice for Delph and Denshaw residents ensuring that the villages' problems are not forgotten or ignored.
Keith Lucas
A Diggle resident and an adopted Saddleworth enthusiast, I have lived in Diggle for over 25 years and have spent my business career in broadcast TV and also running Street College in Oldham, an organisation founded by me to help young people from challenging and vulnerable backgrounds step back into education. In 2010 I received an MBE for my
services to young people in Oldham.   
Working closely with Save Diggle Action Group I have regularly witnessed a centralised local authority that never listens to the people of Saddleworth. 
I want to stand as an Independent Parish councillor to break the stranglehold of the major political parties talking ideology but rarely delivering any positive actions or change for all the people of Saddleworth. 
If elected I would like to see
a parish council that campaigns and supports the government's Localism Bill to give Saddleworth more strategic local powers.
a parish council that is more accessible to young people and all residents with at least quarterly meetings asking the public for their views.
a parish council that campaigns to set up a Saddleworth CIC (Community Interest Company) that harnesses local business minds, entrepreneurs and companies that want to put something back into Saddleworth.
a parish council that gives young people living in Saddleworth a real voice, by creating a radio and TV channel that is run by them and also putting the life back into other Youth Services giving them a role and purpose for their future in Saddleworth.
Lesley Brown
Lesley Brown is standing as Independent for Saddleworth Parish Council Diggle & Dobcross Ward and Saddleworth North Oldham Borough.
I'm 64 years old, Saddleworth born and bred. My parents owned the Waggon Inn Uppermill before moving to Greenfield where I attended ShawStreetSchool then Uppermill Secondary Modern before studying hotel management at HollingsCollege, Manchester. I moved to Diggle in 1979. I have owned and run a vegetarian cafe for the last quarter of a century based on the campus of ManchesterUniversity.
I was a former governor at SaddleworthSchool and currently Chair of Saddleworth Civic Trust. I am also a member of Dobcross Brass Monkeys where I attempt to play percussion. I have two daughters and two grandchildren.
I am deeply concerned about local issues and have been a strong supporter of the campaign to keep SaddleworthSchool in Uppermill. I have also campigned in the past against over development in Saddleworth and the the need for a a new Diggle Station. The best interests of Saddleworth are all too often being ignored because of Oldham party politics.  Saddleworth needs an independent voice.
Mike Buckley
I spent my early years in Denshaw and attended Denshaw C. of E. School and Hulme Grammar School, Oldham. After graduating with a degree in Electrical Engineering from ImperialCollege. London in 1969 I worked for eighteen years in British Telecom as an engineer and later as a general manager. From 1994 until 2005 I worked internationally as a telecommunication consultant and lived for three years in America. For the last eighteen years I have lived in Dobcross. I was elected to Oldham Council in 2007 and for eight years it was an honour to represent the people of Saddleworth North. Since 2007 I have been a member of Saddleworth Parish Council.
I care passionately about the history and heritage of Saddleworth and it was through these interests that I became involved in local government. During my time on Oldham I was appointed as Heritage Champion for the Borough where I successfully led a campaign to save and renovate the OldTown. In Saddleworth, I have long campaigned to protect our heritage and countryside. Successful past campaigns I have been involved with have been the Denshaw Wind Farm campaign, the saving restoration of Chapel Garden in Delph, Reclaiming Uppermill Square and the closing of Highmoor Tip. Much of my time over the last eighteen months has been spent campaigning to keep SaddleworthSchool in Uppermill.
On Saddleworth Parish Council I have a particular interest in planning and heritage issues – I am presently chair the Conservation Advisory Committee and vice chair of the Planning Committee. I am currently leading group involved with the restoration of the parish cemetery, improvements to the civic hall and the production of a Saddleworth Neighbourhood Plan. Past projects I have led were the production of a Parish Plan in 2009 and a Saddleworth Rights of Way Survey (still ongoing).
If elected I hope to continue with these projects. In determining policy I will always act to defend Saddleworth's interests and our rich heritage.  I want the parish council to take on more powers from Oldham and play a more meaningful role which reflect the views and wishes of local residents. I am dismayed at the way in which decisions at the parish level have recently been dictated by Oldham party politics and how the parish council is now in a position where it no longer reflects the views of the majority of residents. The present position of the Council on the move of SaddleworthSchool is a betrayed of the trust placed on it by the electors. I want this to change and for this reason I am now standing for re-election as a Saddleworth Independent.
Nicola Kirkham
I have lived in Saddleworth all my life. Born in Denshaw in 1973, I later moved to Delph, my ancestral home.  I am proud that my family have lived in the village for four generations. I live at Bleak Hey Nook and am a working mum. I have a sixteen year old son.
I was elected to Saddleworth Parish Council in 2011 and last year you elected me to also represent you on Oldham Council.
I have campaigned with the Saddleworth Independents Group to keep SaddleworthSchool in Uppermill and to protect Rights of Way in Saddleworth. I was successfull last year in re-opening the footpath across the Coal Yard in Delph after a three year battle – it is now designated officially as a Public Right of Way.
I do not believe there is a place for National or Borough party politics on Saddleworth Parish Council and have recently witnessed how damaging this can be to cohesion and making the best decisions for Saddleworth. That is why I am standing as an Independent candidate.
If elected I will continue to put Saddleworth first and continue to do my best to help the residents of Delph and Denshaw.
Paula Wosalho
I am a relative new comer to Saddleworth but during the time I have lived here I have come to love the district and appreciate its beauty and unique character. Change is inevitable but I am concerned that some of the change we are now experiencing is not necessarily for the good.  Saddleworth neeeds to be protected from insensitive development and loss of our countryide.  We need more housing and Saddleworth is no exception. But priority should be given to affordable housing for the young and elderly not mansions for millionaires.
I have increasingly become involved in community events having been inspired by the strength of the community spirit in the Saddleworth villages and I now feel I can contribute more by joining the Saddleworth Parish Council.
I am cynical about party politics and don't believe it has served Saddleworth well in recent years. The domination of Saddleworth affairs by Oldham has not been in the best interest of our district. I am therefore proud to stand as a member of the Saddleworth Independents Group.
Richard Perrins is 49 years of age and has lived in Saddleworth (Springhead & Grotton) all his life.
Richard Perrins
Richard Perrins is 49 years of age and has lived in Saddleworth (Springhead & Grotton) all his life.
Richard is married with 3 teenage children and lives in Grotton.
He worked, until recently, in Springhead as a plumbing & heating engineer, but now works as an assistant site manager at a school in Shaw (Crompton House). 
He is also sits on the board of directors for the Association of Plumbing & Heating Contractors and is the Secretary of the Oldham & District Master Plumbers. 
He is a member of many local clubs and has spent many years fundraising (past president of the Saddleworth Rotaract) and is Secretary for the Saddleworth Ferret Breeders & Turnip Growers Association Affiliated, who raise funds for Macmillan Nurses. 
He is well known in the local area, both through business and social circles. 
He holds Saddleworth very dear to his heart and appreciates its unique qualities of history, the area and its inhabitants past and present. 
He believes the most important duty is to listen to the concerns of the local residents, after all it is they who know best what affects them. 
Personally he feels that affordable housing for the younger generation that were "born & bred" in Saddleworth should be addressed, instead of many being forced out of the area due to a lack of smaller first time buyer homes. 
Rob Knotts
I have lived in Saddleworth for twenty eight years. After a career as an officer in the Royal Air Force I was latterly a university lecturer in mechanical engineering. I now chair the Airship Association, a worldwide organisation aimed at promoting the use of airships, and lecture on the subject nationally and internationally.
Since retirement, I have played a active part in the Saddleworth community and have campaigned vigorously on a number of local issues. In the recent past these have included the Birks Quarry, Highmoor refuse tip, and Churchill playing fields campaigns. The move of Saddleworth Secondary School, the transfer of ownership of Dawson's field in Scouthead to the Parish Council, the future of the Saddleworth band contest, and the Satellite Club in Greenfield are present challenges. The maintenance of adequate local bus services and provision of facilities for the young and old in the community are also issues affecting the quality of life for many in our community that need to be addressed.
As a Parish Councillor my analysis of Saddleworth Parish Council's expenditure resulted in the Civic Hall rates being reduced by £17,500 per annum; a "one off" cash rebate of £54,500 and a saving of over £1,600 in the Parish Council's annual insurance premium.
As an Independent councillor my aim is to represent the aspirations, needs and concerns of the local community with a total focus on working for the good of Saddleworth.
I vehemently oppose party politics at Parish Council level. It is unacceptable to have Oldham's political party machines imposing their will, without meaningful consultation, to the detriment of Saddleworth residents. The residents of Saddleworth have all too often been treated with disdain. The important question is: "Who does a Parish Councillor represent, a political party or the electorate?"  I feel strongly that Oldham and National party politics should play no part in the running of Saddleworth Parish Council.
Tony Marlor
I was educated at HulmeGrammar School and UMIST. I am qualified as an accountant and have worked for Oldham and Blackburn with Darwen Councils before becoming Clerk to Saddleworth Parish Council in October 2006; a post I held until February this year when I left  to buy and run a cafe in  Uppermill.
My main interest during my time at the Parish Council was developing the facilities and usage of the Civic Hall in line with the needs of the many voluntary groups and local residents who use the Hall.
I have also been heavily involved in the renovation of the ParishCemetery, supervising the Community Payback teams clearing the car park and entrance areas and working in a hands-on way with a small group of parish councillors.
In my nine years as Clerk I have developed good working relationships with the many organisations and groups operating across Saddleworth.
I believe that the Parish Council should have a greater focus on the needs of the Community.  It should be willing to seek the views of the residents on important issues and not make decisions based on the personal or party interests of individual councillors.
The Independent Councillors have impressed me over the last four years with their hard work and their commitment to deal with a wide range of issues and bring positive change to the partish council. I am pleased to stand as a Saddleworrth Independent candidate.
If elected I will continue to improve and expand the work of the Parish Council in line with the aspirations of the community and I will use my experience to ensure that Saddleworth receive the best possible services and receives value for money from its parish council.