Drop-in event for proposed highways scheme at new Saddleworth School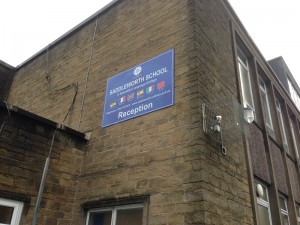 Oldham Council is holding a drop-in event where people can view the proposed highways scheme for the new Saddleworth School.
The event will take place at Kiln Green Church, Diggle, on Thursday, December 10.
Residents can call in at any time between 3pm and 7.30pm and officers will be on hand to explain the scheme and answer any questions.
The public will then get the opportunity to make any comments during the statutory 21-day planning consultation period.
That will start later this month once the planning application for the proposals has been submitted.
Councillor Dave Hibbert, Cabinet Member for Housing, Planning and Transport, said: "I would urge anyone with an interest in the new Saddleworth School to take advantage of this drop in session and find out more about the highways proposals."
"As the planning authority it was our firm hope that the Christmas break would not be included in the consultation period.
"However, we understand the applicant is now likely to submit the plan during week commencing December 21 and, under planning law, this would automatically trigger our statutory 21-day consultation period.
"It's important that people have their say during that time and I would encourage everyone to take that opportunity and give us their feedback on the plans."