Deeds Not Words – Women Inspiring the area
Reporter: Judith Grinter

On the centenary of the first votes granted to women, Saddleworth News and Life is looking at the ladies from the area that fought for our rights and celebrating the inspiring women today that reside locally.
A hundred years ago today The Representation of the People Act 1918 was passed giving some women the right to vote. These were women over the age of 30 who met the specified property requirements. Women under 30 and lower class had to wait another 10 years for the privilege. Women fought quite literally for the right to vote.
One of these Suffragettes was Annie Kenny, born and brought up in Springhead and was a leading figure in the Women's Social and Political Union (WSPU) for the rights of women.
Annie was born in Claytons, Springhead in 1879 and came from a working-class background to fight for equality for women. She was the fifth of 12 children and the forth daughter to parents Horatio and Ann.
At the age of 10 Annie started work as a cotton-mill operative. She was employed as a "tenter", a weaver's assistant, part of her job being to fit the bobbins and to attend to the strands of fleece when they broke; during one such operation, one of her fingers was ripped off by a spinning bobbin. She remained at the mill for 15 years, becoming involved in trade-union activities, furthering her education through self-study, and promoting the study of literature amongst her work colleagues
In 1905 she was recruited to the cause of women's suffrage after hearing Mrs Pankhurst and her daughters addressing an open-air meeting in Manchester, and on 13th October 1905 she accompanied Christabel Pankhurst to an election meeting in Manchester Free Trade Hall.
The pair heckled the speaker, Sir Edward Grey, were evicted, and conducted an impromptu meeting in the street. They were arrested and imprisoned, Annie for three days, and Christabel for seven. Thereafter Annie Kenney was a leading figure in the Women's Social and Political Union (WSPU), the organisation founded by Emmeline Pankhurst in 1903.
In many publicity shots Annie Kenney is dressed in typical mill workers' clothes, such as shawl, apron and clogs, in order to emphasise that the movement attracted women from all social classes.
Annie was involved in many militant acts and underwent force-feeding many times, but was always determined to confront the authorities and highlight the injustice of the Cat and Mouse Act. On one occasion in January 1914 she had just been released from prison and was very weak, but it was reported in The Times that at a meeting chaired by Norah Dacre Fox the WSPU general secretary at the Knightsbridge Town Hall:
Miss Kenney was conveyed to the meeting in a horse ambulance; and she was borne into the meeting on a stretcher, which was raised to the platform and placed on two chairs. She raised her right hand and fluttered a handkerchief and, covered with blankets, lay motionless watching the audience. Later, her licence under the "Cat and Mouse" Act was offered for sale. Mrs Dacre Fox stated that an offer of £15 had already been received for it, and the next was one of £20, then £25 was bid, and at this price it was sold. Soon afterwards Miss Kenney was taken back to the ambulance. Detectives were present, but no attempt was made to rearrested Miss Kenney, whose licence had expired.
Annie died of diabetes at the Lister Hospital in Hitchin on 9 July 1953 aged 73. Her ashes were scattered by her family on Saddleworth Moor.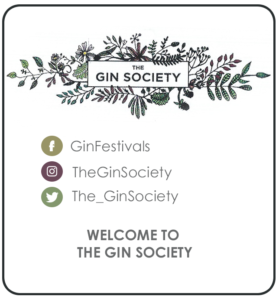 Another suffragette was Lydia Becker who was  born in Chadderton's Foxdenton Hall and was a leader in the early British suffrage movement. At an 1874 speaking event in Manchester organised by Becker, fifteen-year-old Emmeline Pankhurst experienced her first public gathering in the name of women's suffrage. Having campaigned for the inclusion of women on school boards, in 1870 she was one of four women elected to the Manchester School Board on which she served until her death in 1890.
Saddleworth and the surrounding area has a wealth of inspiring females including these well known ladies:
Karen Elson – Chadderton-raised supermodel and Singer-Songwriter.
Agyness Deyn – Born in Littleborough, moved to Failsworth – Supermodel.
Siobhan Finneran  is an Oldham-born television, film and theatre actress best known recently for parts in Happy         Valley and The Loch.
Sarah Lancashire – Oldham-born television actress.
Nicola White – Hockey player for England and Team GB
Vera Baird QC – Labour politician, author and barrister
Kyla Brox – International Blues Singer – Stockport born, now Mossley
We invite Saddleworth News and Life readers to nominate their own inspiring women in the area, be they famous or otherwise, please comment below…